A BIT ABOUT US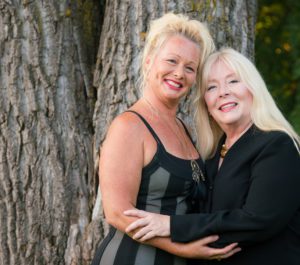 With genuine warmth, you are welcome to Heartbeat Performing Arts Center, founded in 1998 by Deborah Lysholm and Kristin Freya, a creative and dynamic mother/daughter team who look at possibilities rather than limitations. Growing from a dance-only studio to a full-fledged performing arts center with travel study programs in Tokyo and Barcelona, plus a recognized academy program, performing companies, and professional and award-winning dance company, Vox Medusa; Heartbeat's highly regarded place in the arts community blossomed from Lysholm and Freya's visionary thinking.
The youth at Heartbeat are celebrated and learning is made fun! Teachers at Heartbeat are sensitive to using only age-appropriate music, choreography and costumes. By way of its Academy Program and performing companies, Heartbeat endeavors to develop dancers, singers and actors for college and professional careers. Knowing that education in the performing arts has significant physical conditioning and personal fulfillment potentials, Heartbeat also offers a comprehensive schedule of classes for those who simply want to enjoy life.
To enhance the performing arts education of its students, Heartbeat regularly hosts master classes in dance, singing and acting. Dance professionals having taught at Heartbeat include the late Gregory Hines, Dianne Walker, Savion Glover, Jason Samuels-Smith, members of Paul Taylor Dance Company, Alvin Ailey Dance Company, Tap Dogs, Riverdance, Roxane Butterfly, Max Pollak, Guillem Alonso and Yukiko Misumi. Acting professionals conducting workshops at Heartbeat include stage and film veterans: Eric Jensen, J. Scott Shonka and Katherine Tanner. Singing artists performing at Heartbeat include jazz singer Bobby Caldwell and Sofia Jannok, a member of the indigenous Sami tribes in Scandinavia.
In addition to training in the performing arts, Heartbeat fosters discipline, dedication, commitment, confidence, self-esteem and many other life skills. Respect for teachers, fellow students and for the performing arts is important at Heartbeat. All Heartbeat students are equally important whether they dance, sing or act for recreation or for a future profession. Heartbeat's teachers are professional and gifted instructors who teach from the heart.  
Why Heartbeat is a Non-Competition Performing Arts Center