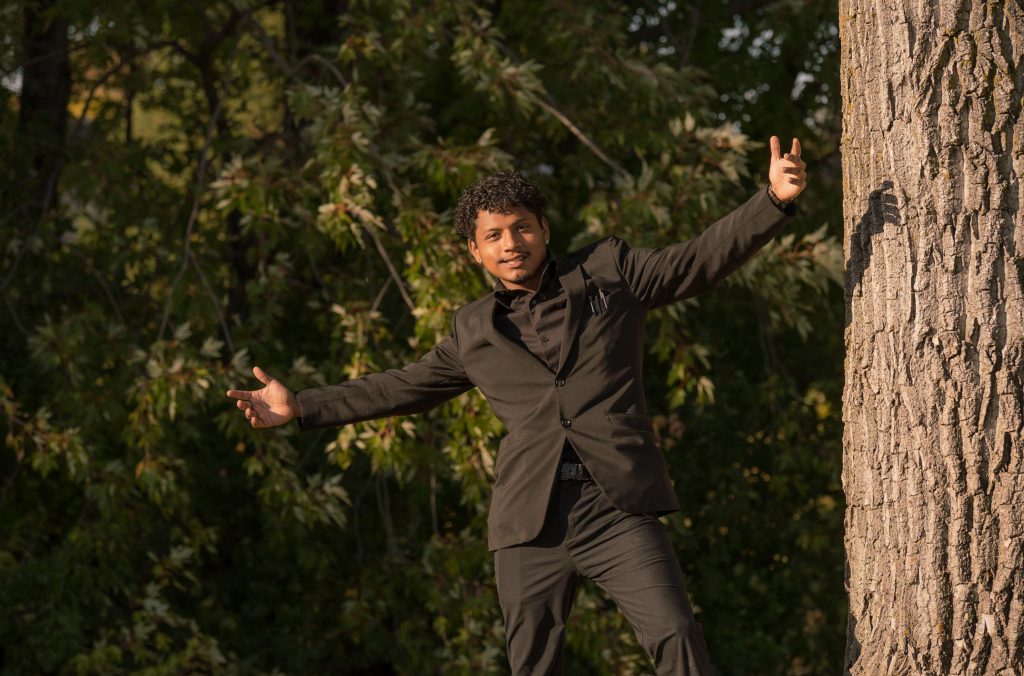 Social Dance and Ballroom Dance are timeless, and rich with many partner dance styles to learn and enjoy. During Heartbeat's summer session, the focus in the 8-week session will be the Waltz, Foxtrot, and Tango, plus Latin dances such as Salsa and Bachata. Social Dance and Ballroom Dance are great fun and excellent exercise. Do something special for yourself this summer. Join the excitement, get your body moving, and smile!
About the instructor, Daniel Rosas
Daniel has taught ballroom at a professional level for 8 years and has competed at a national level for 6 years. He was certified by the late Ron Montez within Dance Vision International Dancers Association. In addition to his social dance credits, Daniel is a vibrant and highly skilled break dancer and teacher based in Minnesota. Daniel has had the privilege to perform for the NBA, MLB, and Super Bowl as a special guest performer. Over the past 5 years, Daniel has traveled the world to perform, compete and/or teach. He is currently training extensively for his participation in the 2024 Paris Olympics for break dance.
8-Week Session: Fridays from July 7-August 25 / 7:15-8:15pm
• Tuition for entire session: $152 per person
• Class location: Heartbeat Performing Arts Center, 7661 145th Street West, Apple Valley, MN 55124
• Questions? 952-432-7833 / debhtbt@frontiernet.net or kristinheartbeatpac@gmail.com
• What to wear? Comfortable clothing and smooth-bottom shoes.
Registration Deadline: Friday, June 30
Return this form to Heartbeat by mail, email, drop off, or simply give us a call to register over the phone. Or add to your online registration.